Getting Rich With The Law Of Attraction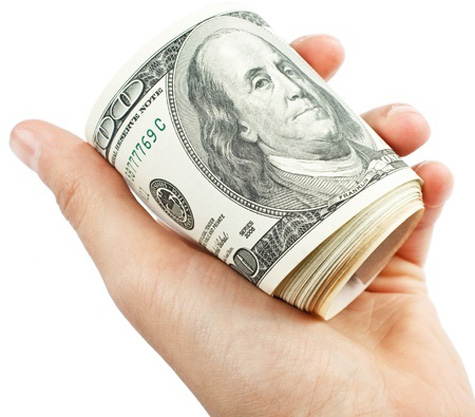 Day 30 - Leave 1 Dollar

Getting rich with the Law Of Attraction is a worthy goal. However, your sole purpose for wealth must be so that you can become an even bigger blessing to others.
For this entire 30-day chronicle, you have heard me say that when we work hard to be the best person we can be, and give thanks to God for helping us on this path, He will reward us with huge abundance.

Don't be selfish; don't try to impress others. Be humble, thinking of others as better than yourselves.
(Philippians 2:3)

One of the greatest champions for using the riches we receive from the Universe, to be the best person we can be, is Joel Osteen.
I am not one for TV preachers. I don't like TV preachers. Too many of them ask for "seed money." Too many of them present a message dripping in guilt. Too many of them have ended up being exposed as charlatans.
Joel Osteen, however, is completely the opposite. When I listen to his 30-minute message each Sunday, I feel completely uplifted.
Although he does not come out and say it, all of his messages are devoted to the Law Of Attraction. In his, folksy, down-home, humorous way, he touches on each of the principles throughout his talk.
And, he tells you God wants you to be wealthy...so that you can serve others by uplifting them. (NOT bankrolling them, or giving them charity...but by being the best person you can be.)

Getting Rich With The Law Of Attraction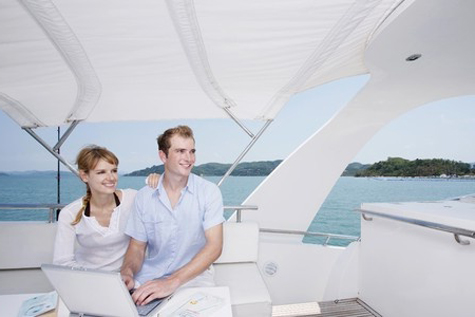 When you use your wealth to become the best person you can be, a person who will increase and uplift the spirit of others, God will reward you with even more favor.
The Universe sees nothing wrong with you living on a yacht, if that is what it takes to write, or run a business that brings goodness to others.
If your daily purpose is to lift the burden of worry and an unfulfilled spirit from others, it doesn't mean you must take a vow of poverty. There is NOTHING about that in the Bible.

Here is something interesting...over 100 years ago, an author named Wallace Wattles wrote a book called The Science Of Getting Rich...and he was saying the exact same things as Joel Osteen and Rhoda Byrne (who wrote, The Secret.)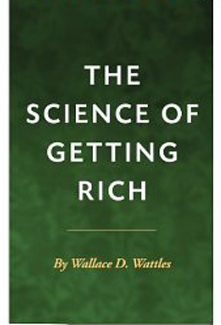 In his book, Wattles is adamant that your purpose to become wealthy is for you to fulfill your inherent desire the become the best person possible...and to help others by uplifting them to achieve the same.
He writes, "You can become only what you want to be by making use of things, and you can have the free use of things only as you become rich enough to buy them. To understand the science of getting rich is therefor the most essential of all knowledge."
Today, that would mean purchasing CD's and DVD's, attending out of town seminars, and connecting to the information highway on your laptop or tablet.
It would also mean working hard to create the right mindset to have money flow to you.
How much more would those elements help you?

Please think about this...how much better could you help those who felt defeated and discouraged if you were getting rich with the Law Of Attraction?

Getting Rich With The Law Of Attraction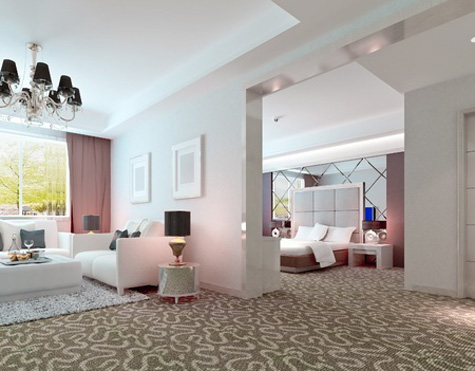 There is nothing wrong with you staying in the absolute best hotel room when you travel to other cities, or even countries, fulfilling God's plan for you to become the best person to uplift others.
What possible reason is there for staying in a budget motel if the Universe is giving you the wealth to be less stressed?
Travel is one of the greatest instructional platforms for you to grow as a person. Interacting in different situations, locations, and even cultures will help refine your kindness, forgiveness, and appreciation for others.
Remember, though, God/The Universe wants to see you do this with a humble heart. The minute you begin to think you are a "big deal" and should be viewed as such, you are headed for disaster.
But those who exalt themselves will be humbled, and those who humble themselves will be exalted.
(Matthew 23:12 ~ NLT)

Getting Rich With The Law Of Attraction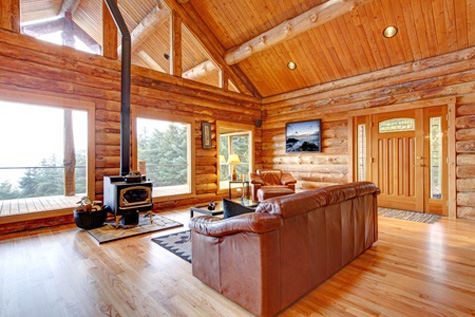 The wealth you receive in your connection with the Law Of Attraction will help you live in the best home for you.
You want a place that is peaceful and spacious so that you have a relaxed atmosphere to create whatever is needed to help others reach your same level.
Possessing a big home is NOT about dominance, looking the part of a "Master" or "guru", lording it over others, being showy, or selfish gratification.
Having a nice home is about being in the greatest creative space possible for you to become more valuable to others, and show them how, they too, can attract the right people, ides, or events into their lives to increase their wealth.
Giving...giving Love...is all of its many forms, is what getting rich with the Law Of Attraction is all about.


Day 30 Of The Law Of Attraction
Leave 1 Dollar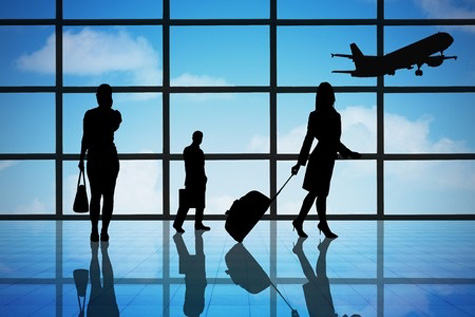 Today, I actually left a dollar in two different places. This gave me a great feeling because it doubles the chances of a stranger starting their own road to become more prosperous.
The first place I hid a dollar was at IHOP. On Wednesdays, I always take a day off from training at the gym to walk a mile up to IHOP and use their WiFi. I get on my iPad and learn more about becoming the person I want to be.
I can relax and have a great omelet. They are huge, and the IHOP staff provides exceptional customer service.

After walking back to my condo, I had to drive across the Bay to the airport. I am making application for a TSA PreCheck pass, and my interview was at 1:00pm.

I tucked a rolled-up dollar behind the little cards by  the elevators that remind you what level and aisle you parked your vehicle in.
I know this will be a huge surprise for someone who is anxious about departing, or is looking forward to meet the arrival of a loved one.

Getting rich with the Law Of Attraction means receiving rewards that are internal, as well as financial.


Day 30 Of The Law Of Attraction
Blessings Received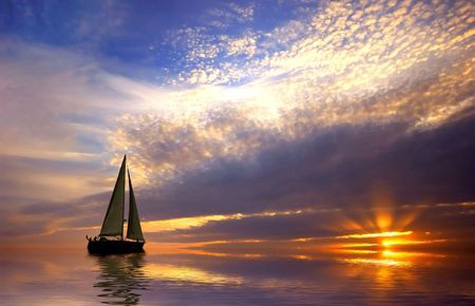 I know the blessings I received from this chronicle of the first 30 Days Of The Law Of Attraction will shape me forever. I have learned that this law is far more deeper than any one author can share.
I have integrated it much more effectively by sharing it with you all, than if I had just read, and listened to, the materials on my own.
I have had many financial increases this month.
My money-making websites have increased profits substantially.
I have also received some extreme savings on routine (but really expensive) medical procedures. For example, I just found out that my portion of a $1000+ dollar yearly blood test, from an out-of-network doctor, is...only $20.
This will be the last of my consecutive updates on getting rich with the Law Of Attraction, using my Leave 1 Dollar strategy. My home business is doing so well that I need to concentrate more on providing the best possible information for my customers.

From now on, I will be posting to this blog a couple of times per week.
I look forward to your continued visits as I expand this site. I wish everyone continual blessings forever. Thank you for your trust in reading my posts.

We will get increase our wealth together with the Law Of Attraction...and Leave 1 Dollar.

Getting Rich With The Law Of Attraction to home page
Soul Reading Benefits Are Huge!
Filed Under: Getting Rich With The Law Of Attraction




What is the 7 Day Prayer Miracle? 
Pandemic News  - You Can Successfully Work From Home
Can You Really Manifest Money?
The Tao Of Rich - It Is All Here For You
Amazon Prime Makes Life Much Easier
Amazon Prime
So Convenient When You Are Forced
To Stay At Home


Follow me on the Leave 1 Dollar Blog
Best Books For Financial Increase