Words And The Law Of Attraction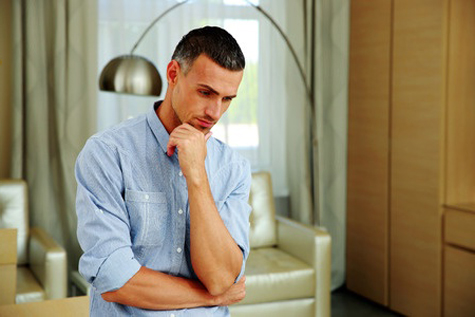 The Power Of Your Words

Words and the Law of Attraction are inseparable. They fall into three distinct categories:
- Those you think/speak to yourself.
- Those you speak to others.
- Those you speak to God/The Universe.

Your words, especially in your thoughts, create your reality...and your reality is what you attract.
Death and life are in the power of the tongue,
and you will eat the fruit thereof. (Proverbs 18:21 NIV)
The words you think and speak must be uplifting, positive, and restorative. Anything less will hinder your efforts to manifest the wealth of your dreams.
The importance of monitoring your words, and creating a better life through your words has been the subject of many books. I have no desire to bore you with a comprehensive review of what many outstanding authors say much better than me.
I just wish to provide you with some short take-aways that you can easily remember, and start integrating into both your thought patterns, and your conversations.
Words and The Law Of Attraction - Your Mind


Brethren, do not be children in your thinking; continue to be babes in the matters of evil, but in your minds
be mature. (1 Corinthians 14:20 KJV)

All words have impact, and the greatest influence happens in your own mind. You cannot change the words you express to others until you can first change the words (self-talk) of your thoughts.
All of us have gone through heart-breaking situations where we have been rejected, abandoned, unfairly judged, unfairly criticized, picked on, ridiculed, etc.
I don't think any one of us has been missed in this hurtful department.
It is easy to hold onto thoughts of vengeance, revenge, and making the other pay for what they have done. However, all these thoughts do is keep us upset, defensive, bitter, and depressed.
In order for God's favor to find you, you must completely cleanse yourself of this restrictive mindset, and program yourself to pull yourself out of this psychological quicksand.
How do you do this? First, you must forgive those that hurt you...not for them...but for YOU. This may be the hardest thing you ever do.
Why? Because it will not happen overnight. Forgiveness is something you must work on continually...but the reward is beyond what you could ever hope for.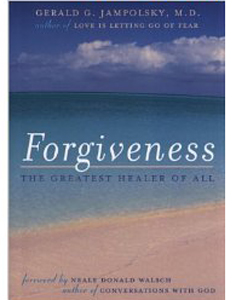 A helpful book is Forgiveness - The Greatest Healer Of Them All, by Dr Gerald Jampolsky.
It is an easy read and it provides different (but simple) strategies to help you get unstuck.
There is no way you can manifest any kind of abundance (wealth) if you are harboring hatred or bitterness toward a person or circumstance.
I once heard Marianne Williamson, the powerful A Course In Miracles teacher say, "If you cannot attain a miracle in one area of your life, it is because you are harboring an unforgiveness in another area."

Secondly, you must ask God/The Universe to renew the thoughts in your mind. When I did this, it seemed like I was in continuous prayer for months.
I was always saying something like, "God, these thoughts do not serve me...and they certainly do not serve you. Please take them for my mind and from my heart. Please create a hole when you take them so that you can fill it up with the Favor you have coming in my direction."
Listen, if I can do it, you can do it.
I did not want anything standing between me and an influx of cash and prosperity. The Law of Attraction does not work unless you do everything possible to rid yourself of unwholesome thoughts.
Third, think in terms of future abundance...NOT in terms of today's lack. Give thanks that God has you in the palm of his hand and is delivering His Favor to you.

If you work on those three steps, you will see tremendous changes in your life.
Before we leave this section, I wanted to provide you with another resource that I found valuable in healing my own thoughts.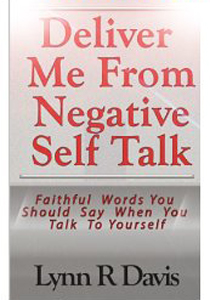 Lynn R Davis has written an inexpensive Kindle book that I highlighted so much on my iPad, that it looked more like a paintshop drop cloth instead of a book.
Deliver Me From Negative Self Talk is extremely popular because it is so easy to read, and simple to integrate.
You will learn the power of restorative self talk through the use of God's Word. This is the most powerful way you can break through.
Words and The Law Of Attraction - Speak
Only Healing Words

Old children's rhyme ~ Sticks and stones may break my bones but words can never hurt me.

Real life ~ Sticks and stones break only bones and bones they heal so fast. But words destroy and kill the soul
till nothing's left at last. (Rabbi Joseph Telushkin)


Words and The Law of Attraction become critical in all of our conversations with others.
In order to call upon the greatest spiritual benefit, you must commit to becoming a blessing to others...through your words and actions.
All of us have been wounded with words. Some of us have gaping holes in our hearts because the words that hurt us were so severe and destructive.
Keep this in the front of your thoughts: Nobody knows the pain an another has endured. There is absolutely NO need to shred anyone's spirit with harsh words, or ridicule.
Your only purpose, here on Earth, is to be a blessing to everyone who interacts with you. (And, yes, I know...some people will be extremely difficult. Remember -- God allowed them in your path for a reason.)
Perhaps the second hardest thing you will have to do, is to learn NOT to lash out when someone attacks you with words. This includes talking badly about them when they are not present. When you gossip, you not only made yourself look classless, you cut off the creative flow from the Universe.

No one heals himself by wounding another.
St Ambrose of Milan

There is so much material, both in books and on the Internet, about speaking kindness to one another, that I have tried to distill my focus down to a few ideas.
- Be intentional to speak with kindness.
- Listen with care to the other person.
- Keep the conversation on their story...NOT yours.
- Validate their feelings.
- Stay away from trite phrases like: "It's God's Will," or "You will come out much stronger."
- It is not your job to tell them how to "fix" their situation.
- Speak softly, speak with humility, speak from your heart.
- Just saying something like, "I understand. I've been there," can be healing to another whose heart is breaking.
- NEVER...and I mean NEVER beat them up with their own words or put them down for what they reveal.
- Thank the person for trusting you with what they told you.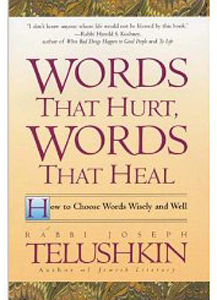 One of the most wonderful books ever written about speaking words of kindness to help heal (and bless) others is Words That Hurt, Words That Heal by Rabbi Joseph Telushkin.
Transforming yourself so that you are open to the miracles ever-present in the Law of Attraction begins with self-awareness of how you speak.

Rabbi Telushkin takes on the concepts of gossip, lying, unfair criticism, and angry verbal attacks.

He shows how every instance is an opportunity to extend healing words so that conversations and relationships become positive and restorative.
Words and the Law of Attraction work hand-in-hand.

Let no corrupting talk come out of your mouths, but only such as is good for building up, as fits the occasion, that it may give grace to those who hear. (Ephesians 4:29  ESV)

Words and The Law Of Attraction
Talking with God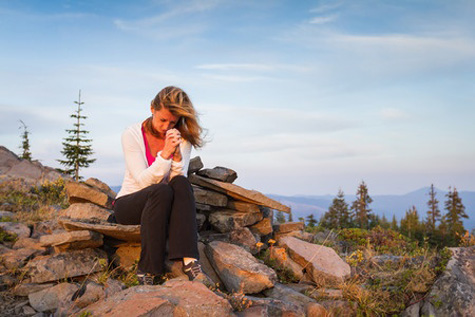 Commit to the Lord whatever you do,
and your plans will succeed. (Proverbs 16:3 NIV)

Talking with God is prayer, and prayer is the most powerful force within the Universe. Prayer changes YOU, and it changes the circumstances surrounding you.
God wants to give you abundance. He wants you richly blessed and unafraid.
Prayer takes two forms when initiating the Law of Attraction:

- First you must ask boldly what you want, and declare God's promises and blessings are coming in your future.
- Secondly, you must give thanks for the blessings God has already bestowed upon you, and for the ones you will receive in your future.
If you are going to live a life of vibrant favor, then you must use restorative words of faith to declare God's promises about your circumstances.
I continually listen to the inspirational messages by Joel Osteen in his great CD set: I Declare: 31 Promises To Speak Over Your Life.
They have been life-changing for me. He can say it much better than me and he says it in a way that elevates my Faith. Each Sunday, I listen to his 30-minute message, on TV,  before heading out to my own Unity Church.
I can honestly say that Joel Osteen is the main reason I have witnessed so much favor from God in my life. He is an easy-going, down-home kind of guy who wants to show us what a loving God we have to direct our steps.
Speak what you seek. Words and the Law of Attraction are intricately connected all through the Universe.
 
Declare what is to be...(Isaiah 45:21 NIV)

Return to Home Page from Words and The Law of Attraction
Three Simple Steps to attract wealth and abundance

Filed Under: Words and The Law of Attraction


What is the 7 Day Prayer Miracle? 
Pandemic News  - You Can Successfully Work From Home
Can You Really Manifest Money?
The Tao Of Rich - It Is All Here For You
Amazon Prime Makes Life Much Easier
Amazon Prime
So Convenient When You Are Forced
To Stay At Home


Follow me on the Leave 1 Dollar Blog
Best Books For Financial Increase