Your Purpose In Life And The
Law Of Attraction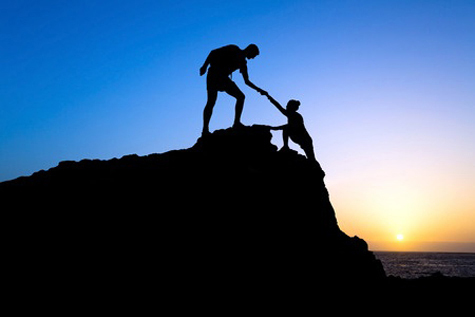 Become The Best Person You Can Be

Your purpose in life and the Law Of Attraction. When you focus on becoming a blessing to others, when you push yourself to be the best person you can be, you will attract goodness in return.
Wealth will find you when your focus is on extending yourself unselfishly so that you can uplift others in their own quest.
When God sees you helping others by encouraging them and uplifting their spirit, without any thought of reward, He smiles and causes huge favor to come your way. If your burning desire is financial wealth, He will see that you receive it.


For I know the plans I have for you," declares the LORD, "plans to prosper you and not to harm you, plans to give
you hope and a future. (Jeremiah 29:11 ~ NIV)

Sadly, too many people think, "I've got to go after what I want. I can be a nice person when I'm rich. Right now, I need to stay focused on getting a piece of what's out there."
All they see is competition for a limited amount of money, and if they are to become wealthy, they need to climb over others on the way to the top.
However, since all they see is competition and ruthlessness, that's what they continue to draw to them. Yes, some actually become exceptionally wealthy...but not happy. A large amount of others fall by the wayside frustrated and angry because they "didn't get theirs."
It doesn't have to be this way for you, however, because your focus will be on creating, instead of competing.
Rhonda Byrne provides the most succinct explanation in how wealth comes through the Law Of Attraction in her book , The Power. She says to forget about looking for a money drop, or checks magically appearing in your mailbox. Instead, know that the Universe will put the right people, right ideas, or right events in your path to nudge you in the right direction for you to create riches.
** The key to money manifestation is correcting your perspective on money with the right mindset. This $7 course, which costs about the same as a Starbucks latte, has helped tens of thousands of everyday people to increase their financial attraction.
You can serve God and man in no more effective way than by getting rich; that is, if you get rich by the creative method and not by the competitive one.
(Wallace D. Wattles - The Science Of Getting Rich)

Your Purpose In Life And The Law Of Attraction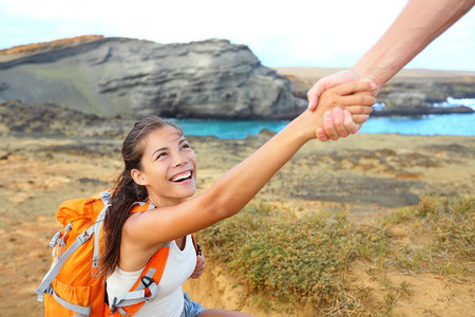 Many people, especially guys, get uncomfortable when they start hearing that your purpose in life is to become a blessing to others, in everything you do.
This does NOT mean you become some sappy, people-pleasing doormat who has no backbone or sense of self.
It means you will extend Love to all others in forms like appreciation, encouragement, praise, support, and validation. You will do your best to uplift others in all situations, without any thought of reward or recognition.

Actually, this is never more evident than in the training of Navy SEALs. Their entire operation is concentrated on each person being the best they can be, while functioning unselfishly as the best team member they can be.
Is there any higher act of love than the SEALs Code of making sure nobody is ever left behind?

Even though you are not a Navy SEAL, you can make sure you do not leave anyone behind when you engage with them throughout the day.
Words have tremendous impact on others. Always choose yours to boost others, and lighten the burdens we all carry.
When you extend goodness to others...when you do your level best to not say anything hurtful to another person...when you understand that ALL of us have had our hearts broken severely throughout our lives, and you act in a healing manner...the Universe will reward you with the desires of your own heart.


Remember this: Whoever sows sparingly will also reap sparingly, and whoever sows generously will also reap generously. (2 Corinthians 9:6 ~ NIV)

Your Purpose In Life And The Law Of Attraction


 You become a blessing to others by helping them feel good about themselves so that they can walk their own path to prosperity.
Everyone has been putdown, ridiculed, or shamed. The healing needs to start with you and I.
Nobody needs any more biting remarks or reminders about mistakes they made in their past...or mistakes they will make in the future.
When you bring healing to others, the Universe will reward you greatly. Make a conscious decision that from now on, you will be intentional in becoming the best person you can be.
No more making others the butt of jokes when they mess up. No more sarcastic comments when someone does something well. No more eye-rolling. No more harsh looks. No more knee-jerk reactions before you have all the facts.
The more you become a blessing to each person in your path everyday, the more that you hold positive thoughts of God's promises and faith that you can become wealthy...the more you will change, and the more blessings that will come you way.
Your purpose in Life and the Law Of Attraction are intertwined with strong braids.

Your Purpose In Life And The Law Of Attraction to home page

Filed Under: Your Purpose In Life And The Law Of Attraction




What is the 7 Day Prayer Miracle? 
Pandemic News  - You Can Successfully Work From Home
Can You Really Manifest Money?
The Tao Of Rich - It Is All Here For You
Amazon Prime Makes Life Much Easier
Amazon Prime
So Convenient When You Are Forced
To Stay At Home


Follow me on the Leave 1 Dollar Blog
Best Books For Financial Increase