Law Of Attraction Quotes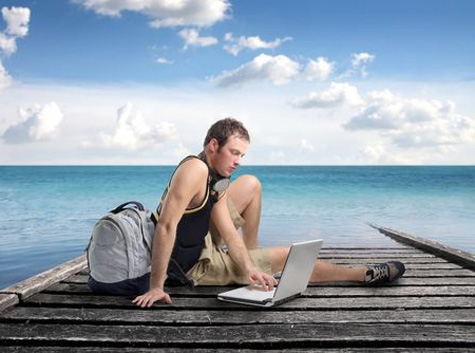 Law Of Attraction quotes are both motivational and practical. We can meditate on certain quotes about the Law Of Attraction, then integrate them into our life.
It took me by surprise the other day when a woman from my church asked me for my favorite quote about the Law Of Attraction. Although I keep many (mostly Scripture) in my head throughout the day, I never really thought of it that directly.
I have found that it is one of the most searched terms in Google, when it comes to LOA. Hundreds of thousands of people are filling the search box with terms like, "Best quotes Law Of Attraction,"..."Favorite quotes for the Law Of Attraction,"...and, "Law Of Attraction quotes that work."
Actually, several people have compiled exhaustive lists of quotes about the Law Of Attraction. So many, in fact, that I felt overwhelmed with just a cursory glance.
So...with that in mind...it will be my intent to provide you with just a few that stay in my thoughts throughout the day. 
Law Of Attraction Quotes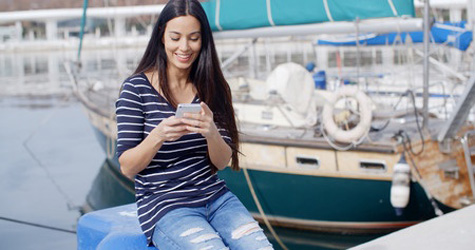 Perhaps the one quote that I think about all through the day is a simple one from the Bible...yet, it keeps me continually grounded.
A man reaps what he sows.  (Galatians 6:7 ~ NIV)

As I go through the day, I work to keep my thoughts, words, and actions positive.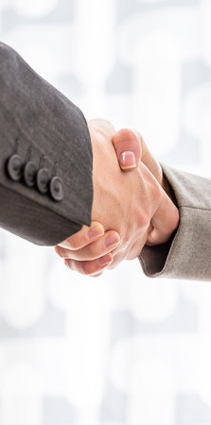 The Law Of Attraction is governed by the Law Of Cause And Effect. It is never more present than when you see what you invite into your life through your thoughts and behavior.
I remember listening to a presentation by Earl Nightingale almost 45 years ago, but it did not resonate with me at that young age. 
In it, he pretty much said, our words and actions toward others will determine their words and actions toward us.
I was headstrong. I thought I had Life all figured out...but I was totally wrong. It wasn't that I was a bad guy, it's just that I was selfish and put my own success above helping others achieve theirs.
Mr Nightingale pretty much said that our rewards in Life will be in proportion to our contributions and service. I was truly lacking in sharing and service...and it really limited me.
I believe in consequences, and I believe in Karma. For me, this simple piece of Scripture is primary in my Law of Attraction quotes.

Law Of Attraction Quotes To Guide Us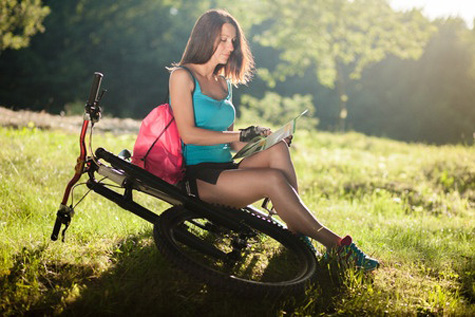 Treating others with respect and understanding is imperative if you want to increase your financial position. You never know what person God/The Universe has put in your path to accelerate your increase in wealth.
Instead, be kind to each other, tenderhearted, forgiving one another, just as God through Christ has forgiven you. (Ephesians 4:32 ~ NLT)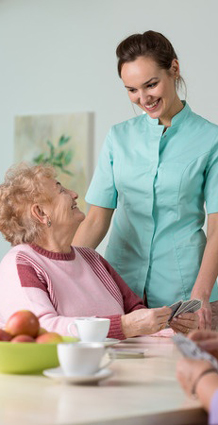 I want to be as encouraging and uplifting as I can be to whoever crosses my path. 
All of us have been ridiculed, judged, or ignored. I see no need in perpetuating any more of that type of destructive interaction.
In the same way, all of us want to be accepted and validated for our inherent goodness. We all want a second chance. 
When we are good to others, that goodness returns to us a hundredfold. 
I listen to Joel Osteen a lot, and he is huge on being the best person you can be, even when it looks like things are not working.
Law Of Attraction quotes that guide us to be our best selves benefit everyone.
Law Of Attraction Quotes To Engage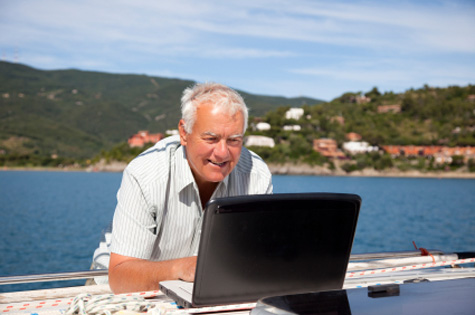 Getting rich with the Law Of Attraction is all about taking action. Millions of people read The Secret when it came out back in 2006, felt extremely excited and positive...yet very few took action.
For whatever reason, a great many of those people thought they could just visualize checks coming into their bank account, the postman bringing them an award from Publishers Clearing House, purchasing the winning Power Ball ticket, or even sacks of gold mysteriously arriving on the front porch.
Thinking in a certain way will bring riches to you, but you must not rely upon thought alone, paying no attention to personal action. That is the rock upon which many otherwise scientific metaphysical thinkers meet shipwreck -- the failure to connect thought with personal action. ~ Wallace Wattles (The Science Of Getting Rich)

Let me be clear, I do not memorize this entire quote. I condense it down to, "Take action!" I tell myself to stop procratinating, stop being lazy, and get to work.
For those of us living the laptop lifestyle, it means continually looking for new information to present our social media followers, and creating original and helpful content on our websites.
Sure, it is real nice to work out by a pool, in a National Park, or even a quaint diner...but we still have to put in the work.
2000-word posts do not get written automatically.
Some days, it comes easily. Other days, it is like I have terminal writer's block. Every sentence is a chore, and when I re-read what I have written, I just want to hit "DELETE."
I know, however, that God/The Universe is guiding me and after the final draft, I will have something helpful for readers.
The laptop lifestyle, of making money from anyplace you can connect to WiFi, sounds both attractive and romantic...which it is...but it does not happen without taking personal action.
Law Of Attraction quotes are very helpful, but they are only part of the equation. 
Taking action is 100% commitment.


Law Of Attraction Quotes For Guidance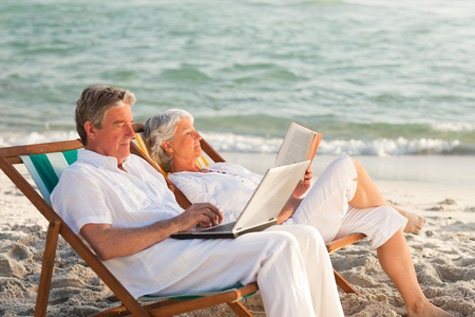 All of us need direction when it comes to building wealth. I am not talking about savings or investment advice, but about the reason we are pursuing financial increase.
I am talking about the way we acquire the riches we are seking, and how we act once we attain it.
Acknowledge God in all your ways, and he will make your paths straight. (Proverbs 3:6 ~ NET Bible)

To me, when we acknowledge God, that means to be in continual thankfulness for the opportunities He is showing us.
It means being thankful for all the goodness we have, and will experience.
Before I run in the mornings, I like to walk to warm up. During this walk, I give thanks for everything from taking my first breath of the clean salt air, to the coming sunrise, to the energy to do the work I need to do.

There is no way I could have made this money on my own. I know God had me in the palm of His hand, and was directing me down a path of tremendous opportunities.
He provided me with a home business I am passionate about,
He made me aware of the unbelievable advantages of an Internet business, and he provided the material to write about.
All through the day, I give thanks for everything that comes to mind...from my granddaughter being born, to the softball league I play in.
Everything is connected because God/The Universe is involved. To me, this is the best way to live...and this simple piece of Scripture is one of the best Law Of Attraction quotes I can think about.



Bless Others For Success
Law Of Attraction quotes help us become more generous.
Selfishness and the desire for power have no business in a creative endeavor. What we want for ourselves, we must want for others.
I love this quote by Samuel Milton "Golden Rule" Jones 

This is how I want my thinking at all times. There is plenty of wealth to go around.
What I want for myself, I want for everybody 
Samuel Milton "Golden Rule" Jones ~ (Mayor, Toledo OH)
I  continually thank God for the goodness and financial increase in my life.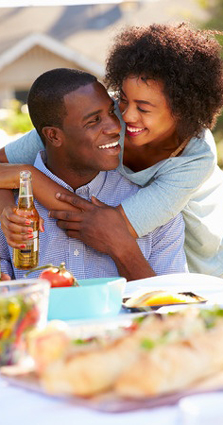 I want everyone I come in contact with to have the same financial increase that I continue to experience.
We are all in this together. There is plenty of money to go around. We do not have to feel restrictive.
This is the primary reason why I created my daily habit to Leave One Dollar, and why I am now leaving $5 bills on many days.
We do not have to change anybody, we do not have to instruct them how to do it our way.
All we need to do is hold them in our thoughts (which is essentially our prayers) and ask God to bless them like he has blessed ourselves.



Our Lives Will Be Restored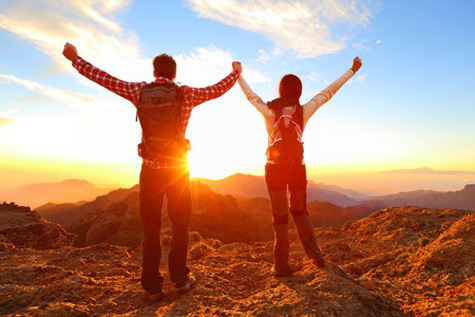 All of us have made severe mistakes, had something wonderful taken from us by someone else, or had Life just deal us a bad hand.
We have all felt discouraged, beaten down, and depressed. For some of us, we are just plain sick and tired...of being sick and tired.
It is easy to feel this way when we are attempting to change our lives through the Law Of Attraction. We do our best to read the right books, we look for Law Of Attraction quotes to hold on to, we practice visualizing the success we want...yet NOTHING happens as we want it.
Negative feelings are even further compounded if we've had to endure an unwanted divorce, experienced an unexpected health issue, or seen our financial situation become reversed overnight.
When I was at the lowest point emotionally I could possibly be, I found this piece of Scripture in a book by Emmet Fox. It was the first Scripture I ever truly held onto...and I still do.
I will return to you the years the locusts took away.
(Joel 2:25)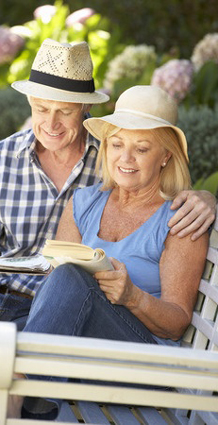 I do not know what you have been through, or how deeply you have been hurt, but I know there are holes in your heart that have not been healed.
They may revolve around relationships, they may revolve around health issues, or they may revolve around financial restrictions...but I know they are real and they can be upsetting.
At my lowest points, I would repeat this phrase over and over. I would pray for happiness in the area I needed it. And truthfully, it seemed like God had His back turned on me. 
I just kept pressing on, expecting something good to happen to me. 
Miracles did not happen overnight, and some of my prayers still have not been answered, but little by little God brought me through the tough times so that I was far more functional.
Better people have come into my life. More meaningful experiences have come into my life. And, outstanding financial opportunities have come into my life.
All of this was directed by God/The Universe. The only thing I did was take a single line from a bunch of Law Of Attraction quotes and focus on it...and believe in it.
The Promise That You Will Prosper 
When I first started my online business, I did not have a clue about what to do, I just knew I wanted to have more money.
I spent $1000's of dollars on so-called "Internet secrets" to get to where I wanted to be, but all they led me to were discouragement and frustration.
It wasn't until I saw the phrase below, while reading something from Emmet Fox, that I had a different insight.
For I know the plans I have for you," declares the LORD, "plans to prosper you and not to harm you, plans to give you hope and a future. (Jeremiah 29:11 ~ NLT)

I think you can understand why I included this promise from God as one of my favorite Law Of Attraction quotes. 
God did NOT promise me instant riches. He did NOT promise that I wouldn't struggle (which I did for several years...and still do.)
But, He did promise that I would more forward, I would not come to any real harm, I would see some light at the end of the tunnel, and I would have something more to shoot for.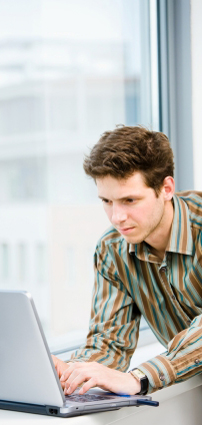 This small piece of Scripture continually motivated me to keep taking steps, even when I wanted to give up.
Somehow, I knew I could be successful in an Internet business if I started trusting in God, instead of gurus who wanted to sell me the latest secret to making money online.
I asked God to help me find legit products to sell, and help me to create content that would explode my Google Adsense earnings.
For two years, I created websites and created content pages. I would make a $100 here and there...and it would give me the hope God promised me.
However, on January 2nd of 2011, I woke up to $268 in my ClickBank account. I had sold ten copies of a wonderful weight loss program that focused solely on eating natural foods.
This was the start of an extremely profitable time for me. On top of that, I was suddenly earning a huge amount per month with Adsense.
As my financial situation increased so did my gratitude for God guiding and protecting me.
It was this explosion in my finances that led me to start leaving one dollar to help others along their own path.


Law Of Attraction Quotes Increase Us
I hope these few passages have helped you in your own journey. I know they are not the standard quotes you see about the Law Of Attraction.
You will find your own phrases that will resonate with your spirit and uplift you. They will be both personal and meaningful.
I wish you the very best on your own path to increased wealth, and abundance in all the important areas of your life.
Thank you for visiting.
Go to Leave1Dollar home from Law Of Attraction Quotes
Is Hard Work Necessary With The Law Of Attraction
How Do I Make The Law Of Attraction Work For Me?
What Is The Three Step Approach?
Can You Really Get Rich After 50?
Filed Under: Law Of Attraction Quotes

What is the 7 Day Prayer Miracle? 
Pandemic News  - You Can Successfully Work From Home
Can You Really Manifest Money?
The Tao Of Rich - It Is All Here For You
Amazon Prime Makes Life Much Easier
Amazon Prime
So Convenient When You Are Forced
To Stay At Home


Follow me on the Leave 1 Dollar Blog
Best Books For Financial Increase