Receiving Your Wealth

Abundance And The Law Of Attraction


Receiving your wealth may come in a variety of different forms. God's Promises will be fulfilled, but the Universe chooses how to answer your prayers for wealth.
God wants to bless you with more abundance than you can ever imagine. He wants you rich in all areas of your life -- health, relationships, and finances. He wants to reward you for extending His goodness to others in your thoughts, words, and actions.
May the LORD, the God of your ancestors, increase you a thousand times and bless you as he has promised!
(Deuteronomy 1:11 ~ NIV)

The simple act to leave one dollar so that another may be blessed is a loving gesture that God is happy to reward.

Let's be clear, though, Leave 1 Dollar is NOT about hitting the spiritual jackpot, making some easy money off God, or being blessed with wealth because you say a few hasty prayers before you drift off to sleep.
The Universe cannot be conned. The Law of Attraction cannot be gamed.
Praying that God will drop a $1,000,000 dollars on your back porch, or have someone decide to give you 5000 sq ft home and new sports car is NOT aligned with the integrity of the Law of Attraction.
I the LORD search the heart and examine the mind, to reward each person according to their conduct, according to what their deeds deserve.  (Jeremiah 17:10 ~ NAS)

Receiving Your Wealth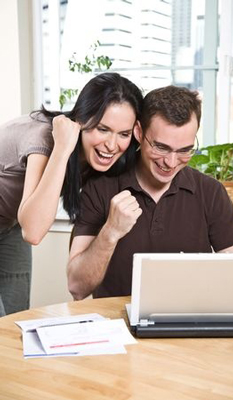 Your wealth may come in ways that are totally unexpected to you, but they will add up to a tremendous amount.
Is it possible that you could win $1000's of dollars in a slot machine?
Yes it is.
Is it possible that you could pick the winning PowerBall numbers, and receive $100,000 per month for the rest of your life?
Certainly.
However, here are the more common ways the Universe increases your financial wealth:
- You are led to a better job where you earn more and can save more.
- You are led to start your own business, which allows you to make as much as you want depending on your creativity and work ethic...plus save huge amounts of your own money in tax writeoffs.
- You receive an unexpected refund from a company, the IRS, your doctor, etc.
- You continually find items that you want or need at deep discounts.
- You make an investment that doubles, or even triples.

For some reason, many people become severely disappointed in these type of results...when, instead, they have the perfect opportunity to give thanks to God.
The more you recognize the blessings in receiving your wealth, the more those blessings will be accelerated and increased.
Receiving Your Wealth
A Typical Day In My Own Life

I want to tell you about a blessed day for me, that some might consider ordinary. I could not have been more thankful for everything that happened to me last Thursday morning.
It started with an 8:00am appointment at the dermatologist's, on St Pete Beach, to get some stitches removed from my back.
When I was leaving, I stopped by the desk to pay my co-pay. You can imagine how surprised I was when the nurse said, "Oh no, it was just getting some stitches removed. There is no co-pay on that."
Wow...in the space of a few seconds, I had saved $50 bucks.
I knew what was happening because I had left a dollar behind some shampoo at the Walgreen's across the street from me the night before.
I thanked God for His favor surrounding me, and thanked him for His favor upcoming.
Since it was such a beautiful Florida morning (January - 70 degrees - sunny - low humidity) I decided to eat breakfast at Paradise Grille on Pass-A-Grille Beach.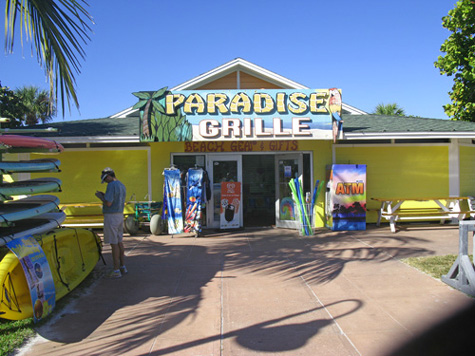 The Law of Attraction was working perfectly for me. Receiving your wealth comes in many different forms.
Things just kept getting better.
The omelet I ordered was huge. They must have used jumbo eggs instead of regular...and those sliced tomatoes were gigantic, also.
The cost...$8 dollars. I bet this would have been five dollars more in downtown St Pete.

The view from my picnic table, on the rear patio, was outstanding. I could see the Don CeSar Hotel (pink building) clearly.
How could you not be thankful to the Creator for such a scenic visual?
I left one dollar behind a ketchup bottle on one of the tables.



Receiving Your Wealth - More Savings


God's favor followed me to one of the beach t-shirt shops where I wanted to pick up a couple for gifts for friends up North.
There was construction on the corner that intersected with Gulf Blvd, so traffic was directed down a neighborhood side street in order to turn around.
I watched several cars pass, and when it was clear, backed my truck out of an apartment parking lot. I did not see a charcoal-colored car roll through a stop sign and turn directly into my path.
Just as I noticed it, the driver swerved hard away from my tailgate, and let me know about it with his horn...and finger.
Was I ticked? Not at all...because I know God intervened to save me several $1000 dollars worth of damage to both vehicles. Trust me, I was the most thankful guy on the planet in that moment...and my prayers were filled with gratefulness.
I have worked hard to create the right mindset about money.
For He shall give His angels charge over you, To keep you
in all your ways. (Psalms 91:11 ~ KJV)

Receiving Your Wealth With Thankfulness

Receiving your wealth with a grateful attitude is pleasing to God. He wants to shower you with prosperity, and give you victory over your financial circumstances.
The Law of Attraction works perfectly. If you are honest in asking for what you desire, financially, and thankful when you receive small blessings along the way, God will continually increase the riches He has planned for you.

The one who follows instructions is on the path to life,
but the one who rejects correction goes astray.
(Proverbs 10:17 ~ HCSB)

Go to Home Page from Receiving Your Wealth
Soul Reading Benefits Are Huge!
Words and The Law Of Attraction

Filed Under: Receiving Your Wealth


What is the 7 Day Prayer Miracle? 
Pandemic News  - You Can Successfully Work From Home
Can You Really Manifest Money?
The Tao Of Rich - It Is All Here For You
Amazon Prime Makes Life Much Easier
Amazon Prime
So Convenient When You Are Forced
To Stay At Home


Follow me on the Leave 1 Dollar Blog
Best Books For Financial Increase