Day 17 Of The Law Of Attraction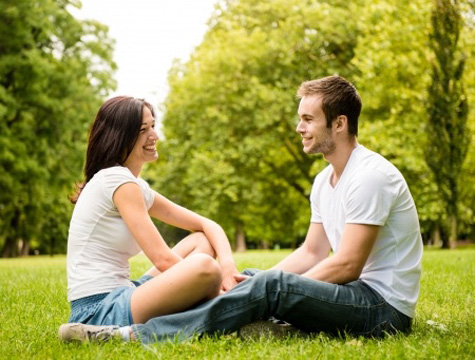 Being The Best You Can Be


For as he thinketh in his heart, so is he...
(Proverbs 23:7 ~ KLV)

Day 17 Of The Law Of Attraction is all about being the best you can be, no matter what is happening in life. Staying positive and considerate of others will accelerate you in attracting the goodness God has for you.
We are all going to go through tough times. Times when demands are pressing down on us, when someone leaves a relationship and you get your heart broken, when someone deceives you...this is when it is easy to give into blame and discouragement.
These are times when it is easy to lose faith in God and the Law Of Attraction.
However, these are the times when you have to literally tell yourself you are going to put on the brakes and dig your heals in to stay upbeat.
This will be one of the most emotionally difficult things you ever do, but it is critical to you achieving wealth in ALL areas of your life.
We will all have wounds, and just like in sports, sometimes you have to play in pain.
Being the best you can be means staying uplifting and encouraging to others. It means cheering for someone else's success when you seem stuck. It means returning kindness for meanness in a heated discussion.
To be the best you can be requires prayer and asking God for help. Your words will have serious impact during painful times.
In his book, Break Out!, Joel Osteen says, "When you are hurting, one of the best things you can do is go out and help someone else who is hurting."
Leave 1 Dollar offers a perfect avenue to start. When I have felt discouraged by Life, I found that leaving a couple of dollars, in different places during the day, helped me feel better.
Tough times do not last forever. God will bring you out, and you will be changed. When you come out, without bitterness or thoughts of revenge, God goes to work to reward you greatly.
Be the best you can be during dry times. The Law Of Attraction works by bringing to you that what you hold in your heart.
Weeping may last through the night, but joy comes with the morning. (Proverbs 30:5 ~ NLT)

Day 17 Of The Law Of Attraction
Leave 1 Dollar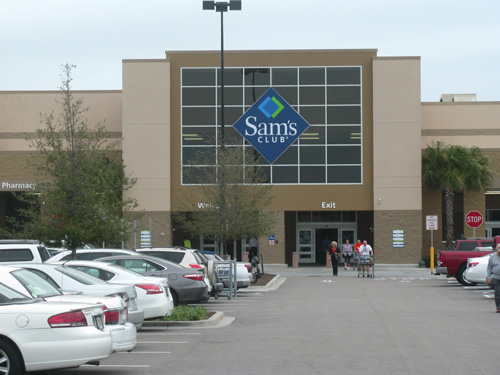 Sam's Club was the place I chose to leave one dollar, today. It is a busy place, and a lot of new mothers shop here because they can get quite a volume of baby goods at a discounted price.
I left one of my rolled-up dollars in the disposable diaper section. I hope it brings a blessing to one of the young mothers who shop in that aisle.

Day 17 Of The Law Of Attraction
Blessings Received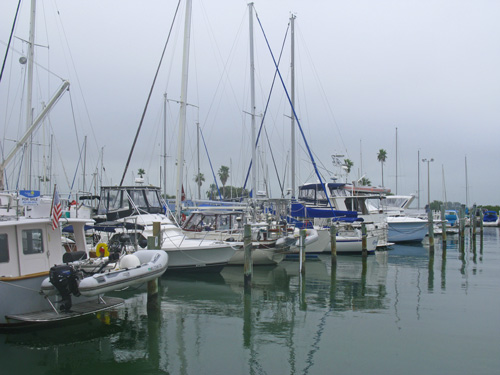 The fog continues to define our mornings. This is a good parallel to how Life unfolds. The fog will not last forever (neither will tough times) and there will be sunshine again.
Once again, I received extensive services from the chiropractor for only $45 dollars, after my workout. I figure I am saving close to $50 dollars per visit.
I continue to listen to Rhona Byrne's The Power in my truck's CD player, and her insight has helped me create a more profitable website for my online home business. I plan to create two more, this year.
I am thankful for all of the blessings I receive throughout the day. My profits will continue to increase.
I know when I am being the best I can be, God will pour favor down on me.



Go to Home Page from Day 17 Of The Law Of Attraction
Filed Under: Day 17 Of The Law Of Attrraction




What is the 7 Day Prayer Miracle? 
Pandemic News  - You Can Successfully Work From Home
Can You Really Manifest Money?
The Tao Of Rich - It Is All Here For You
Amazon Prime Makes Life Much Easier
Amazon Prime
So Convenient When You Are Forced
To Stay At Home


Follow me on the Leave 1 Dollar Blog
Best Books For Financial Increase