Catching Up With The Law Of Attraction
Catching up with the Law Of Attraction. It has been a long time since I discussed any increase in money on Leave 1 Dollar.
I apologize for being away from this site for so long. I have had some great experiences in my continuing journey with the Law Of Attraction, and it is time to share some of them.
I wish to thank everyone who has uplifted me, prayed for me, laughed with me, and told me to keep plugging away.
I wish I could say that I have made a ton of money just from this site, but that has not been the case. I have been working with other sites, making great contacts with people starting their own Internet businesses, and also with people taking advantage of the tremendous tax savings that come with running a home-based business.
Several saved themselves between $3000 and $4000 dollars in taxes they would have overpaid, without the benefit of having their own business run from home. (Or...the park, the coffee shop, traveling for months on end...)
Truthfully, though, my greatest increase has come from the investments in the stock market I have made in the past 7-8 months.
I have been blessed with finding the right opportunities to invest a large amount of savings, and some cash stagnating in my IRA. In just the past two months, a $15,000 investment in one stock, doubled...and eventually, I expect it to pay out 15-to-1.
My other two investments are up 50%+...it has been incredible.
** The key to money manifestation is correcting your perspective on money with the right mindset. This $7 course, which costs about the same as a Starbucks latte, has helped tens of thousands of everyday people to increase their financial attraction.

...and my people will be filled with my bounty," declares the LORD. (Jeremiah 31:14 ~ NIV)
Catching Up With The Law Of Attraction - Visualization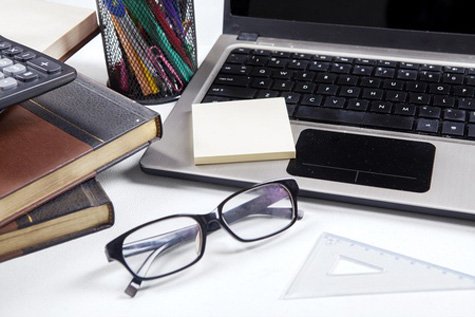 Visualization is huge in having success with the Law Of Attraction. There are continual searches on Google, Yahoo, and Bing for "Visualizing money for the Law Of Attraction"..."Money visualization for the Law Of Attraction"...and, "Law Of Attraction money visualization."
Truthfully, there is no secret method that only a few are privy to. It is all personal, and it is all about what works best for each of us.
I have changed my visualization technique for increased wealth since reading a great book by Dr Jeffery A Martin, called The God Formula. In it, he discusses a study in the late 1990's, at UCLA, where a group focused on the path toward attaining a goal, rather than just the successful outcome. (In this case, getting a good grade on a mid-term exam.)
The group that focused on the process (studying hard, group study,etc) decidedly outscored the group that focused only on their good grade at the end of the exam.
What I have started visualizing, is me sitting at my laptop keyboard creating content for a web page...or me studying data for a quality investment.
The key to making the Law Of Attraction work is taking personal action. Wallace Wattles devotes an entire chapter to this in his great book, The Science Of Getting Rich.
In The God Formula, Dr Martin mentions that many people fail to take action after they visualize checks appearing in their mailbox, or money piling up in their bank account because it creates such a relaxed good feeling.
When I pray, now, I ask God to provide the creative idea or opportunity I need to increase my financial status. I promise Him I will do the work necessary.
I see myself sitting at my desk, writing material that will help others attain the financial goals they are seeking.
It seems to be working out very well.


Catching Up With The Law Of Attraction
Summer Travel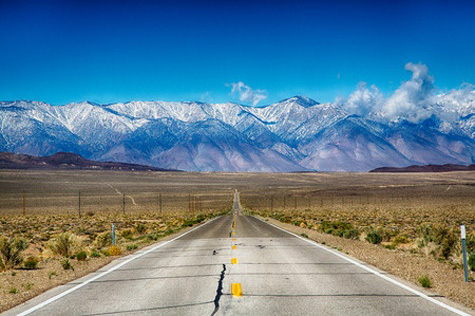 I am also looking forward to spending the summer away from the heat and humidity of Florida's Gulf Coast, and being Out West in the cool, high-altitude of the Rocky Mountains.
On June 30th, I plan to load my old (1993) Trek 7000 mountain bike in the back of my Nissan Frontier pickup, and start driving to Bozeman, Montana.
I will stay there from July 6th, until July 31st...then drive down to beautiful Colorado Springs CO, where I will stay for another 24 days. This will take me into late August. 
The final leg of my trip will be the drive to colorful Santa Fe NM, where I will stay for another three weeks.
I have already made my reservations through AirBnB. 
Not only will I be able to improve my running fitness, and workout at other CrossFit gyms, I will also be able to writeoff most of my expenses because I will be working on a different website that is devoted to retirement travel.
I also plan on continuing to follow my Three Step Approach to initiating the Law Of Attraction by using $5 dollar bills, instead of $1 dollar ones.
It will be both fun and very profitable. 


Catching Up With The Law Of Attraction
The Laptop Lifestyle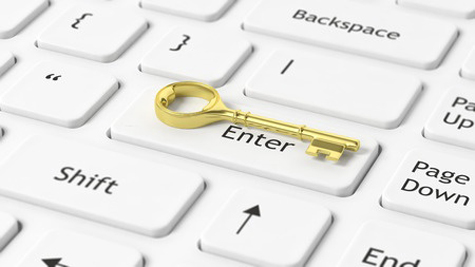 Beloved, I pray that in all respects you may prosper and be in good health, just as your soul prospers. ~ 3 John 1:2 NASB

I have enjoyed letting you know how things have gone since my last post on this site. I will have more to share because I am now leaving $5 dollar bills during the weekdays, as well as my usual $1 dollar bill.
I am constantly asked about what people call "The Laptop Lifestyle" where I am able to travel or just sit in a Panera Bread coffee shop and make money.
Please know, it did not happen immediately and it di not come easily. It took me years of trial and error...and trying to do it all on my own instead of asking God to help me.
Once I asked Him to show me the way, the Law Of Attraction became a significant part of my life. We are all "sowers" and we will all reap what we sow.
If God sees you that you desire to bless others, and sow seeds of increase to help others increase their station in Life, he will bless you with a harvest that you cannot imagine.
Just starting a little Internet home business where you make an extra $100 per day will provide you with an extra $36,000 per year. You can take a lot of nice trips to expose yourself to even more goodness with just that amount.
Thank you for your prayers and support. I appreciate you catching up with the Law Of Attraction with me.
Be blessed.
Go to Home from Catching Up With The Law Of Attraction
Filed Under: Catching Up With The Law Of Attraction






What is the 7 Day Prayer Miracle? 
Pandemic News  - You Can Successfully Work From Home
Can You Really Manifest Money?
The Tao Of Rich - It Is All Here For You
Amazon Prime Makes Life Much Easier
Amazon Prime
So Convenient When You Are Forced
To Stay At Home


Follow me on the Leave 1 Dollar Blog
Best Books For Financial Increase