Moving Your Feet And The Law
of Attraction

Day 28 Of The Law Of Attraction

Moving your feet and the Law Of Attraction. Your prayers, faith, and thoughts create the presence of wealth for you, but your personal action allows you to receive it.
Ask and it will be given to you; seek and you will find;
knock and the door will be opened to you.
(Matthew 7:7 ~ NIV)

When The Secret burst into our consciousness back in 2006, it seemed like the Law Of Attraction was all everyone talked about.
Study groups sprang up in communities and on college campuses. Radio and TV personalities spent entire segments on this phenomenon.
And, even though people received some incredible results with the fundamentals of this book, group and individual participation fell way off by the beginning of 2008.
Why? I think it is because so many people misinterpreted how wealth/abundance was going to come to them.
They made the mistake of thinking all they had to do was dream about becoming rich...and winning lottery tickets, or sacks of gold coins would magically appear for them.
The Universe, however, works much differently. When you align yourself with God's way of living, He will direct people, ideas, or events into your life that will help you achieve the wealth you desire.
"Knock and the door will be opened to you" means -- TAKE ACTION!

Moving Your Feet And The Law Of Attraction

Moving your feet is a must when the Universe nudges you. God has wonderful plans for each of us, but we have to do our part...and that is NOT laying on the couch dreaming about how cool we will be when we come into big money.
The Law Of Attraction is not new. The fundamentals for attracting good into your life are found all throughout the Bible. Nowhere does it say to daydream and God will bring favor to you.

In 1910, Wallace Wattles published his most famous book, The Science Of Getting Rich. (This is the book Rhonda Byrne read when she was near a breakdown...and it spurred her to create the movie, The Secret.)
In his book, Wattles is adamant about taking personal action. This is exactly what Ms. Byrne did, and she went from nothing to a multimillionaire.
You have it in you to do the work needed. God has it all planned for us. All we have to do is show up, take hold of the opportunity when He presents it, ask for His guidance, have faith He will deliver, be grateful for all He has given us...and will give us in the future.

Day 28 Of The Law Of Abundance
Leave 1 Dollar

I chose to leave a dollar at my local grocery store. I have always received outstanding customer service in here, and everyone who shops in here seems very friendly.
I have had conversations in the checkout line about everything from the Yankees lack of homerun power, to the great prices on rotisserie turkey breast.
Normally, when I leave one dollar, I do it in the baby section, but today I hid it between some facial cream for seniors. I had a great feeling the rest of the day.


Day 28 Of The Law Of Abundance
Blessings Received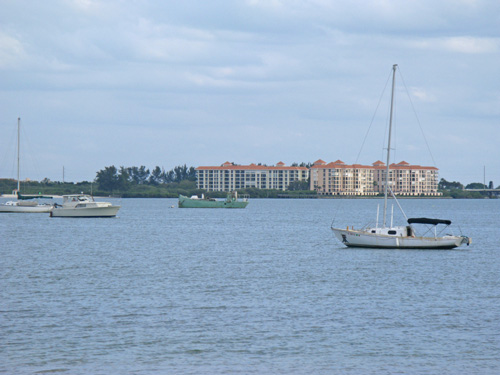 Taking personal action has helped me see an increase in the profits for my home business.
I made some changes (as advised by Google) in the Adsense advertising on one of my other sites, and immediately saw a 15% increase in revenue.
Geez! Can it really be that easy? If a guy like me can do it, so can you.

I also found a great CD by Wallace Wattles that hammers home the relationship moving your feet and the Law Of Attraction. he has some excellent points in his presentation.
I know you, too, will be guided to specific resources just for you.
Moving Your Feet And The Law Of Attraction to home page
Filed Under: Moving Your Feet And The Law Of
Attraction




What is the 7 Day Prayer Miracle? 
Pandemic News  - You Can Successfully Work From Home
Can You Really Manifest Money?
The Tao Of Rich - It Is All Here For You
Amazon Prime Makes Life Much Easier
Amazon Prime
So Convenient When You Are Forced
To Stay At Home


Follow me on the Leave 1 Dollar Blog
Best Books For Financial Increase