Soul Reading And The Law Of Attraction
Soul Reading has accelerated in popularity due to the remarkable benefits associated with it. Pairing the Law of Attraction with tenets of astrology creates significant healing and transformation.
Although we were put here on Earth to express abundance through our soul's most constructive purpose, we somehow forget when the drama and interruptions of Life drain our attention.
Communication with our own soul is subordinated, and even ceases, as we deal with the complexities and practicalities that Life throws at us...at an increasing pace. 
Who among us does not feel harried, disconnected, and insubstantial when our energy is flagging, and obligations pile up?
Fortunately, Soul Readings can bring life-changing insights, and powerful transformation. They blend perfectly with the Law Of Attraction as they accentuate the positivity of your spirit, and provide inspirational energy to seek a higher translation of oneself.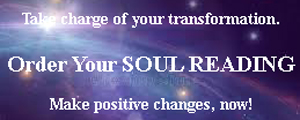 Our soul is the part of us untouched by the outside world, yet it is easy for us to lose connection. It is the part of us that strives to absorb Life's energy. Our soul never dies. It is the unique core of us that communicates on a spiritual level even as we sleep.
Yet...somehow we detach and become disengaged from our soul. Subconsciously anxious because we are not fulfilling or Life's purpose
This is when a Soul Reading longs for our recognition, to reconnect us to our goodness.
Reconnect To Your True Purpose Through
A Focused Soul Reading
Trent Heston (31) is substitute teacher on the Oregon Coast. He said, "Soul Reading helped me tremendously. I was completely lost, and did not have an ounce of direction, even though I looked like a success on the outside.
I graduated from Wake Forest with a degree in economics. I figured I would start as a securities analyst, and pursue an MBA in a couple of years.

Sadly, once I got into my job, my motivation seemed to decline with each passing year. I was making decent money, but I was spending quite a bit trying to find a woman to be my life partner, and buying stuff I really didn't need for my condo in North Carolina. 
Five years later, I looked up and I was 28. No MBA. No wife. I was both listless, and restless. I was, also, getting out of shape because I had no motivation to workout like I once did.
Things needed to change.
I had been reading about the Law Of Attraction, and purchased  The Secret DVD. I sensed this somehow had answers for me, but I just could not connect the dots. I watched YouTube videos, started attending a Science Of Mind Church, and worked hard to focus on abundance, giving thanks for everything.
It seemed like the harder I tried, in each area, all I did was run into brick walls. Nothing extraordinary was happening, on any level in my life.
Yes, I was having more positive people and positive experiences come into my life, but my life hadn't taken the big jump I'd always heard about.
I heard about Soul Reading from the lady masseuse who was working on my throwing arm. She talked a lot about astrology, which I was pretty skeptical about, so I kept dismissing most of what she told me.
However, one day, she mentioned how the Soul Reading program she purchased online, gave her a huge insight of what was blocking her, and it changed the trajectory of her life.
She told me she had started a new business, online, that reduced her work hours to only two days a week, and that she was making $250 a day, right from her MacBook Pro.
Now she had my attention! I had a degree in Economics. I knew how a side gig could take off. 
Long story short, I ponied-up the $15 for the Soul Reading, which included some bonus audios.
I took the time to read it, and do my best to implement the necessary changes. I felt more energized, and more connected to my Life's Purpose.
I started my own side business. It was tough for the first 5-6 months, but I believed in the process, and would refer back to my Soul Reading when I felt discouraged.
One day, I looked up and I had made $500, during the night. Pretty soon I was averaging over $300/day, and this went on for an entire year. Now, I have found how I can help people even more, and I'm hitting close to $1000 per day.
I quit my job as a stock analyst, and moved to the beautiful Oregon Coast, where I run my business from my laptop. I met a wonderful woman during Thanksgiving on Rockaway Beach. I also substitute teach because the pay is so high...$180 per day. 
This never would have happened if had not taken a chance on a $15 dollar Soul Reading."
Soul Reading Makes The Law Of Attraction 
Work Overtime!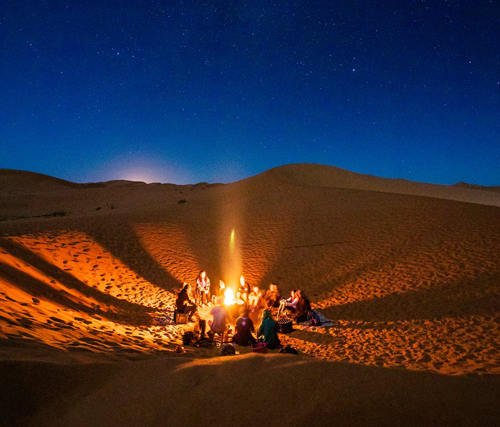 The Law of Attraction is ALWAYS working. Your conscious, and subconscious, mind are vying for the guide position of your Life Path. 
A Soul Reading will help clarify your purpose in Life. You will be able to consciously create the correct information to introduce into your subconscious. You will determine your own path, moving forward, and you will attract abundance on several different levels
Riki Fawcett (26) graduated from the University of Florida with a degree in Education, and immediately found a job as a junior high science teacher. She thoroughly believed in the Law of Attraction, and was not shy about telling her friends how the Universe guided her, to her employment.
Four years into her career, her district experienced severe budget cuts, rezoning her attendance area, and she was somewhat "forced" into taking the after-school position of Cheer Coach.
Riki said, "I love teaching science, and I love the young junior high students, but heading into my fourth year, it's like my life completely collapsed. 
I had no budget for my classroom. My students now were markedly differentiated by economics.
I was continually bombarded by emails from upper-class over-achieving parents wanting to know why their children were not receiving perfect grades on their projects and tests.
My low-income children had more absences, and were becoming more apathetic.
There was continual "girl drama" coursing through the Cheer squad on a daily basis, and I was not functioning as a pleasant partner with my husband.
I wondered why the Law of Attraction completely abandoned me. I said my affirmations each day. I gave thanks for everything I could think, yet it was if God turned his back on me, and left me to fend for myself.
And I just couldn't do it!
I was stressed, anxious, and becoming burned-out. It frightened me.
One of my former sorority sisters came into town, but I was evasive about us getting together.
Fortunately, my wonderful husband said for her and I to go out to a nice dinner on Friday night, bought two tickets of a small open-air jazz presentation, and the suggested we drive to St Augustine beach to relax on Saturday.
It was just what I needed!
During our dinner that first night, my facade of having it all together began to crack, and I ended up spilling all my negative emotions out to her.
Instead of being appalled, she told me she had experienced something almost identical in her teaching career, but found a way out of the dark spiral with a Soul Reading.
I'd never heard of a Soul Reading.
She began to explain it, and I became more excited. She told me it turned on the light to the Law Of Attraction. She said, as long as she committed to the work demanded in the Law Of Attraction, and was faithful in her intent, she could manifest what she needed.
She cautioned me that none of it happened overnight, and that included the huge amount of money she was making ($17,000 per month!!!) took her over a year. 
I was floored. I told her if I could just make a third of what she was netting, and feel some measure of happiness while I was doing that,  it would save my classroom...and more importantly, it would save my spirit.
I went home that night, and ordered the 2.0 version. I spent a little bit more money, but I was ready for a significant change in my vacant life.
I got my materials immediately, and committed to changing my thoughts, and my heart. Instead of being tedious, it was uplifting and heart-warming. I began to see my true self, and more importantly, my true purpose.
After the third week, I could feel myself changing. I was becoming a better teacher. I was becoming an even better wife. And, I found time to start my own online business that is now netting me $4500 per month...all while I am teaching.
Getting the Soul Reading was the most important step I could have taken."
Return To Your Stated Purpose And Increase
The Positive Vibrations On Your Life's Path
You were meant to succeed. You were meant to actualize your dreams. There is nothing in God's plan to condemn you to fruitless wandering in a confusing life.
You can take charge of the trajectory of you Life's journey. You can offload negativity and disconnect. You can summon the strength to venture into a more positive lifestyle.
Start today by clicking here to reach the officials Soul Manifestation Soul Reading site.
Go to Leave 1 Dollar home page from Soul Reading page
Leaving 5 Dollars Increases The Connection
Stop Wishing And Dreaming. You Must Take Action!

Filed Under:Soul Reading
What is the 7 Day Prayer Miracle? 
Pandemic News  - You Can Successfully Work From Home
Can You Really Manifest Money?
The Tao Of Rich - It Is All Here For You
Amazon Prime Makes Life Much Easier
Amazon Prime
So Convenient When You Are Forced
To Stay At Home


Follow me on the Leave 1 Dollar Blog
Best Books For Financial Increase