Day 25 Of The Law Of Attraction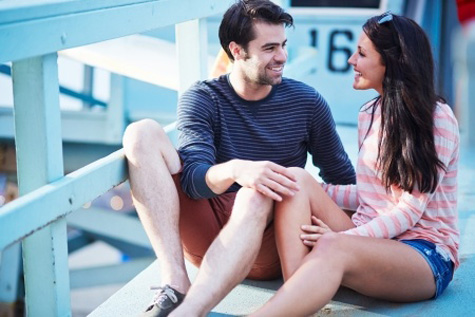 Your Purpose In Life Is To Bring Joy

Day 25 Of The Law Of Attraction. Your purpose in life is to bring Joy to yourself and others. You do this by giving Love, in all of its different forms...by being the best you can be.


Remember this: Whoever sows sparingly will also reap sparingly, and whoever sows generously will also reap generously. (2 Corinthians 9:6 ~ NIV)

Many of us, myself included, have been deluded by the pop-psychobabble of "Do your own thing,"..."You are the captain of your own ship,"...and, "You create your own breaks" to the point where our supposed external purpose became much more important than our inner growth.
The Law of Attraction, however, works from the inside, out. You cannot run away from that simple fact.
When we are so hyper-focused on anything...making a huge amount of money...getting the best-looking partner...buying the largest house...we become rigid, controlling, and manipulative about achieving that goal.
We have no desire to be intentional about giving without concern for a reward. We, instead, give to get.

We dismiss the constant feelings of irritability and frustration, because we do not want to own our fear of lack, or that the Universe will somehow forget about us.
This fear blocks the emergence of faith in God's promises, and serves to keep us stuck in our circumstances.
However, when we make it our purpose to bring joy, to ourselves and others, something incredibly different takes place.
Our life begins to flow more smoothly. God unleashes the Law Of Attraction to bring the right people, ideas, and events into our lives to advance us in an accelerated manner.
Giving is the vehicle we use to create Joy in our lives. Everyday, we have opportunities to give Love in the form of a smile, a kind word, a sensitive gesture. We have opportunities to appreciate what others do for us, and acknowledge their efforts.
When we expand our own spiritual environment, we open ourselves to attract more goodness and happiness to us.
When we make bringing Joy our purpose in life, serious changes for the better begin to take place.
Be the best you can be, in all circumstances.

"Those who bring sunshine to the lives of others cannot
keep it from themselves." (J M Barrie)

Day 25 Of The Law Of Attraction
Leave 1 Dollar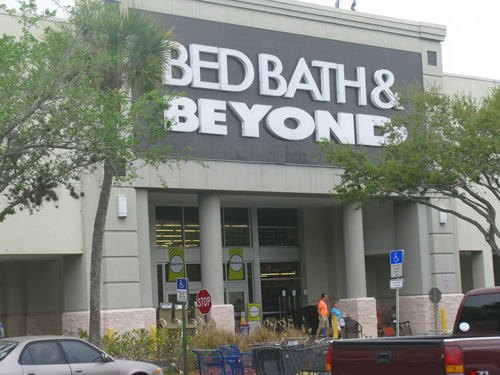 Bed Bath & Beyond is a great store to leave a dollar. It is filled with all kinds of interesting things to help make a home more inviting.
I tucked a rolled up dollar between a couple of scented candles. I know whoever finds this will be both surprised and blessed. My hope is that it starts them on a path to even more prosperity in their lives.
Day 25 Of The Law Of Attraction
Blessings Received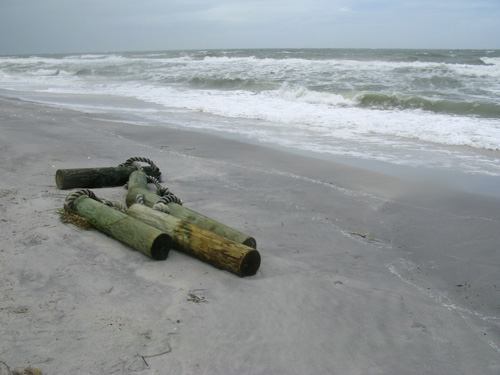 Last month I had to go in for my regular colonoscopy. I was concerned because the CRNA and the anesthesiologist were not part of my provider group.
I got an email from my health insurance company showing me the breakdown of my recent claims. For that procedure, it showed they would not cover it, and that I owed several $1000 dollars.
I called the anesthesia services group from some material I had at home. You can imagine how happy I was when the rep told me not to worry about anything.
She said the group would not charge me for what the insurance did not pay for...and if I did get charged at all, it would be no more than $350, total.
This is how the Law of Attraction works to increase your wealth. Saving several thousand dollars will allow me to invest that money for an ever greater return.
It is circumstances, like this, that helps us maintain faith in God's promises, and to strive to be the best we can be...and, to make it our purpose in life to bring Joy to others.
Day 25 Of The Law Of Attraction to Leave 1 Dollar home page
Filed Under: Day 25 Of The Law Of Attraction




What is the 7 Day Prayer Miracle? 
Pandemic News  - You Can Successfully Work From Home
Can You Really Manifest Money?
The Tao Of Rich - It Is All Here For You
Amazon Prime Makes Life Much Easier
Amazon Prime
So Convenient When You Are Forced
To Stay At Home


Follow me on the Leave 1 Dollar Blog
Best Books For Financial Increase